EMG2015 // Marcus Neumann // Sports Patron Golf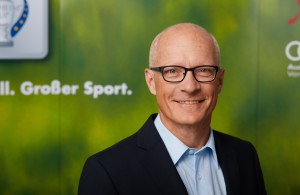 Dear sportswomen and sportsmen,
Ladies and gentlemen,
For 10 days, Berlin will focus on sports. Jewish sportspeople from all over Europe will get together in order to compete against each other, to celebrate the days together. Sports and in particular competitive sports connects us beyond all national and denominational borders – with intensive passion and great emotions. This also applies to golf, which I represent for the German Golf Association with the same passion. I am very happy that there will be golf at these European Maccabi Games. We are looking at every golf tournament with great joy. In the end, there will be an Olympic premiere in Rio 2016, when a golf tournament will take place at Olympic Games after more than 100 years.
I am absolutely sure: these days will be a unique, uniting experience for all participants. In the name of the German Golf Association, I wish all organizers, participants and guests exciting and fair competitions.
Best regards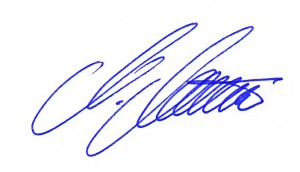 Marcus Neumann
Board of the German Golf Association