EMG2015 // ALFONS HÖRMANN
On the behal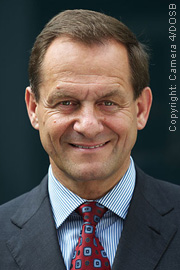 f of the DOSB (German Olympic Sports Association) I welcome you to the 14th European Maccabi Games, taking place from July 27th until August 5th 2015. I hope that the event will be a successful and peaceful one.
Germany's history is closely knit to the history of Israel. An exhibition about forgotten Jewish athletes, developed by the University of Potsdam, especially remembers the Olympic Games of 1936, which took place in Berlin as well. The exhibition was also shown at the DOSB recently. Germany as well as the German sport are greatly responsible for what happened to Jews and Jewish athletes during that time.
Cilly Kugelmann, head of the Jewish museum in Berlin strengthened our hope in the fact that Germany and especially Berlin are transforming into a pleasant and attractive main place of residence for many Jewish people through her work "Israelis in Berlin".
This also is a compliment for a fundamentally changed Germany and a constantly transforming Berlin. The 14th European Maccabi Games, taking place from July 27th until August 5th 2015, could become part of this development. In the beginning this development, figures like Berthold Beitz, who is honored in Israel`s holocaust memorial and research center, "Garden of the Righteous among the Nations" Yad Vashem, were essential. But also Willi Daume should be mentioned, who travelled to Israel in the early 1950´s. Despite the attacks on the Israeli Olympic team in Munich 1972 the mutual trust constantly developed and the German-Israeli sports relations are very close.
The Maccabi movement played a very important role in and outside of Germany in the process. This process is continued through the organization of the 14th European Maccabi Games in 2015. The Games are an investment in the future and especially young athletes have the opportunity to get to know each other and converse about the past and future.
Thus I am convinced that the Maccabi delegations will not only be successful athletically, but also spend very eventful and insightful days in Germany. The European Maccabi Games are considerably more than only an expression of performance of Jewish athletes. Beyond that– and I am certain about it – they will set a hopeful sign for the vitality and sustainability of the Jewish Sport and also of reconciliation and trust.
May the further developments here, in Europe and in the whole word by characterized by one thing: peace.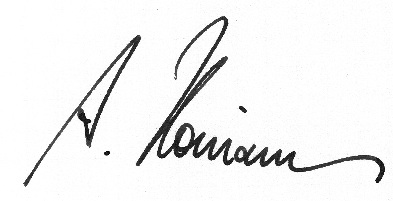 Alfons Hörmann