EMG2015 // Frank Bachmann // Volleyball Patron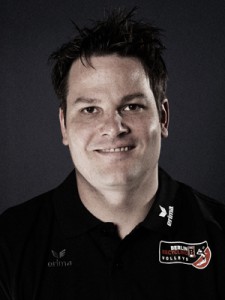 Ladies and gentlemen,
It makes me proud to be able to support the European Maccabi Games as the volleyball patron. I am especially happy, that the Games will take place in Germany for the first time ever this year. With its cultural diversity, Berlin is the right place for these competitions of Jewish athletes from 30 countries. It shows how Jewish life in Germany's capital has developed. I am very thankful for that.
Sports strengthen and unite the most important values in life. This is why the motto of the EMG2015, "Competing in Sports – United at Heart", was chosen perfectly. Sports help develop a sense of community and strengthen the respect towards others. Volleyball lives up to these values like probably no other sport. Volleyball is a fair game as well as respectful in interacting with competitors and referees. Thus, it fits perfectly to the Maccabi Games.
I am looking forward to supporting Makkabi German and the organization committee of the EMG2015 as a patron and hope for unforgettable Games in Berlin.

Frank Bachmann
Frank Bachmann (*1977) is a former German national player and multiple German Vice Champion.