EMG2015 // Maccazine – The official magazine for EMG2015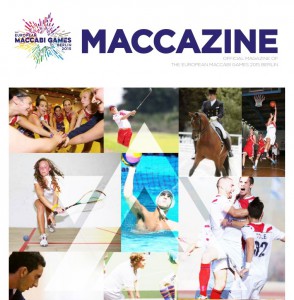 The official magazine for EMG2015 is now available online.
Words of welcome from Chancellor Dr Angela Merkel, a message from Jerome Boateng and interesting interviews with Sarah Poewe, Margot Friedländer and Adel Tawil. Have a look at the participating countries, the sport schedule and a list of all EMG 2015 venues at Olympiapark Berlin. You can also see a list of events surrounding the Games, make sure you save the dates!
Tickets for the Opening and Closing Ceremonies are now available online. Click here to buy your tickets
Don't forget to check and join our events on Facebook as well.